Winter Car Advice
Stay Claim Free with Our Tips
Published on by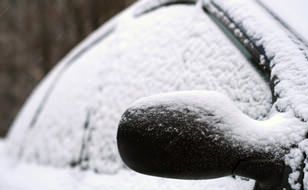 Over the last few weeks the weather has been absolutely freezing, so we've got some hot off the press tips to keep you safe and claim free this winter. After all, the less claims you have the lower your car insurance will be!
Don't pour hot water on your car

Did you know that when you use hot water on a car you run the risk of cracking the windscreen? During the winter months this is a common problem and will require you to go through your insurer to get the windscreen replaced. Although, most policies cover this and it doesn't usually affect your no claims bonus, it is still a big hassle you could do without.

To reduce the possibility of a claim you should use cold water to pour over the windscreen. The water will still defrost the ice, but won't run the risk of cracking the glass.

Never drive without full visibility

From a safety point of view, remember never to start your journey if you don't have full visibility out of your windscreen (front and rear). Many of us are normally rushing around in the morning and set off with just a small patch defrosted on the driver's side of the windscreen. Remember this is really unsafe and if you can't see clearly it could contribute towards an accident.

Remove snow and ice from your roof and windows

It's a good idea to remove any ice from your roof or windows as this can fall and block your vision when driving. We recommend that you don't attempt to drive until its been fully removed. If snow begins to fall when you're on the road you should pull over and scrape it off your car. Running a few minutes late is a small price to pay to lower the chances of a claim.
Modified Date: