Win New Balance Runners
Chance to win your runners for the year
Published on by Lucy Rochford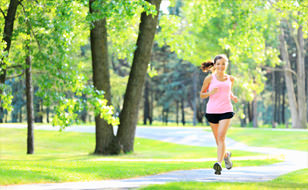 We are excited to announce the launch of a fantastic competition for all you budding athletes out there. Starting from the 23rd of August with the Frank Duffy 10 Mile and running all the way up to the 27th October to the Dublin Marathon, Chill Insurance and New Balance Ireland are going to be giving a number of lucky people their runners for an entire year*.
Entering our competition couldn't be easier for all you budding runners out there as all you need to do, for your chance to win, is get a free life insurance or mortgage protection quick quote between each of key dates ;
August 23rd to 29th 2014 - Frank Duffy 10 Mile
September 20th to 26th 2014 - Half Marathon Draw
October 27th to 31st 2014 - Dublin Marathon Draw
Each month after these dates we will announce our monthly competition winners who will win their New Balance runners for a year.
We've teamed up with New Balance because like them we are concerned with meeting the needs of the everyday athlete who are looking to maintain a fit and healthy lifestyle, no matter what age they are. We recognize the benefits that even the smallest amount of exercise can have on your life, your wallet and your loved ones.
Being physically active, and making other small life style changes, can help reduce the risk of you suffering from the many illness which are becoming increasingly more prevalent in Ireland today. These changes could even save you money especially when it comes to your life cover or mortgage protection.
The healthier you are the cheaper it could be to take out this type of protection and here at Chill Insurance we want to celebrate and promote this with all our customers, future customers and the Dublin Race series participants.
As summer is the most popular time for people to take up new physical activites why not aim to become fitter and more active. Setting a goal of participating in any of the Dublin Race series or any 5 KM or 10 KM run's around the country is a great way to start.
So use your health to your advantage and simply do a life insurance quick quote on www.chill.ie to enter our great runner giveaway.
About The Race
We picked the 23rd of August 2014 as our launch date because this is the date that the Frank Duffy 10 mile race takes place. Run through out the leafy confines of Dublin's Phoenix Park, the race is a great opportunity for the experienced runner, and those new to the past time, to rub shoulders whilst taking part in one of Ireland's most famous road races.
This race is part of the Dublin marathon race series leading up to the full marathon on the 27th of October. If you are participating in any of the races, or just a spectator, make sure to look out for the Chill Insurance team who will be running the following race:
Frank Duffy 10 Mile.
Dublin Half Marathon.
Dublin Marathon.
We have decided if we are going to promote health and fitness we need to be a part of the race's too so its all lunch time run's and healthy greens here at HQ at the moment!
So keep an eye out for the members of the Chill Team who will be wearing special Chill Insurance t-shirts on the day. If you spot them at the Frank Duffy race grab a selfie or usie with them before or after the race and upload it to Twitter or Facebook using #RunwithChill for your chance to win a pair of runners on the day.
*Chill Insurance and New Balance Runner Giveaway T & C's
Chill Insurance and New Balance are awarding one winner per race their New Balance runners for one year. Fair usage policy of 4 pairs a year.
Entry to the free monthly prize draw is achieved by completing a Life Insurance or Mortgage Protection quote on chill.ie/life-insurance by the close of business on the following dates:

August 23rd to 29th 2014 - Frank Duffy 10 Mile Draw
September 20th to 26th 2014 - Half Marathon Draw
October 27th to 31st 2014 - Dublin Marathon Draw

The prize may not be substituted for a cash alternative or used against an alternative product.
No purchase is necessary to enter the competition.
Chill Insurance reserves the right to suspend, terminate or withdraw this free prize draw or amend these terms and conditions at any time for any reason.
The promotion is open to residents of the Republic of Ireland, excluding employees and their immediate families of Chill Insurance, their agencies or anyone else professionally connected with this promotion.
Our decision is final and we will not enter into any correspondence.
By entering this promotion you are agreeing to our Terms of Business which includes the right for our agents to call you regarding your quote.
Modified Date: