What's on this Spring?
Our Pick of What's Happening!
Published on by Hassan Juma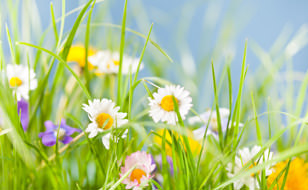 At Chill Insurance we love sharing fun things to do, exclusive offers and premium-busting tips, and with springtime well and truly upon us, everyone is looking for fun activities to do in the longer and brighter evenings.
Here's our pick of the best events taking place this month. We hope spring 2013 is a great time for you and your loved ones:
Dublin Dance Festival, 14-26 May 2013

Burren Slow Food Festival, 17-19 May 2013

Dublin Writers Festival, 20-26 May 2013

Fastnet Short Film Festival, 22-26 May 2013

Foynes Irish Coffee Festival, 31 May-2 June 2013
If you're looking for great value car or home insurance this Spring, hit Get a Quote or give us a call on 1890 30 20 20.
Chill, we'll take it from here.
Modified Date: