What You Need when Applying for a Mortgage?
Your Very Own Nest Egg!
Published on by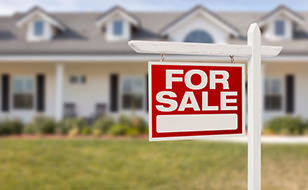 Buying a house is one of the biggest financial decisions you will ever make, so making sure that you get the best possible mortgage is absolutely crucial. And with things slowly starting to look on the up in many areas we thought now would be the perfect time to explain the process on how to apply for a mortgage and what you can do to make the whole process as painless as possible.
The knitty gritty
Lenders are still being cautious and will go through your details with a fine tooth comb! You'll need the following paperwork: P30 for previous year, your last three pay slips (lenders tend to focus on basic income rather than bonus, overtime or commission), letter stamped from your current employer stating that you are a permanent employee, 6 months worth of statement from all bank accounts including credit unions. After you've given the bank these details they will make the decision to approve or turn down your application.
Shop around
At Chill, we always advise customers to shop around and this is equally applicable when looking for a mortgage. You have two options: go directly to an individual lender or through a broker. A broker will be able to offer you a range of offers and products, such as fixed and variable mortgages. Our advice is to gather as much information as you can on mortgage applications and know exactly how much you need to borrow, as some banks offer more than you need which will mean a longer re-payment plan or higher monthly instalments.
Things to be aware of
Before applying for a mortgage you should ensure that any loans and credit cards are paid off as you need to be able to demonstrate that you can take on a mortgage. If you're not approved for a mortgage, don't fret. Try spending less, saving harder and get your loans or credit card debts paid off fast. It may take a while but you will get there in the end.
---
When applying for a mortgage, we recommend applying for mortgage protection insurance as early as you can. If you'd like to talk to one of our friendly team, give us a call on 01 4003400 or hit Get a Quote now.
Modified Date: