What is Mortgage Protection?
A Quick Introduction
Published on by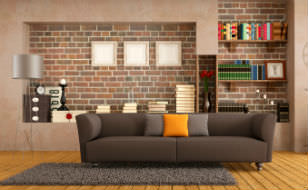 If you're a first time buyer looking to benefit from the newly introduced DIRT tax refund or an existing mortgage holder looking to buy a new home or re mortgage your place it's really important that you have a good understanding of Life Insurance. That's because lenders are legally required to ensure that you have a Mortgage Protection policy if you're under 50 years old and the mortgage is on your main residence.
So just what is Mortgage Protection? In a nutshell,it's a Life Insurance policy which in the event of your death, will see your mortgage repaid to the bank with no financial impact on your loved ones. Cover is usually taken out for the amount you owe the bank, for the full term on your mortgage.So just what is Mortgage Protection?
It's also good to be aware that Mortgage Protection cover makes the assumption you are paying capital and interest to your lender. This means it is not suitable if you are on an interest only mortgage or if you find yourself in arrears at any point, as there may be a shortfall in what is owed to your lender if you die and have not paid any money off the capital.
With a Mortgage Protection policy you can select to have Life Only cover or you can add Specified Serious Illness which can pay off your loan or a portion of it should you be diagnosed with one of the specified serious illnesseslisted on the policy.
Also, unlike most Life Insurance or assurance products, the amount of cover will reduce at a prescribed rate each year and you need to make sure this matches the interest rate on the loan and always stays above it. When you take out cover you will need to bring the original policy documents into your lender and they will take assignment of the policy, so in the event of your death the life company will pay the money directly to the lender.
One tip for drawdown, always apply for your mortgage protection at least 5 weeks before drawdown to ensure your policy is ready to go and sitting there waiting for that all important cheque issue date.
Last, but by no means least it's important to point that many mortgage lenders will offer you Mortgage Protection cover, but you're not obliged to buy cover from them. At Chill we take the hassle out of looking for cover, so if you're looking for Mortgage Protection cover, why not hit Get a Life Quick Quote now?
Modified Date: