We Don't Scream About Price
We Just Find You The Best Policy
Published on by Andrea Bland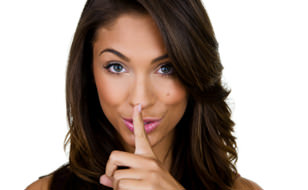 The insurance market is noisy and busy at the best of times and with more and more companies making their voices heard about offers for car insurance from only €200 etc., we opted not to scream about it.
At Chill insurance, we decided not to shout about price, but instead be dedicated to getting YOU the best price for car insurance that suits YOUR needs.
We know that the one size fits all approach doesn't work with car insurance and everyone's price will be as unique as they are. Similarly we also recognise that not everyone is an older female driver in a low risk job, no penalty points and 100 years no claims bonus that gets them low insurance.
At Chill Insurance, we talk to 14 different insurers to get YOU the best deal on car insurance; you just have to pick one. Not everyone can say they do this for their customers, and give you the option to buy online, over the phone or even face to face in our retail stores.
So why 14?
By talking to 14 different insurers, we ensure that your individual details, circumstances and requirements are best covered and give you the best options for cover. Not only will we get you a great price to suit your pocket, but each policy may come with different benefits so we can make sure you are not paying for something you don't need.
We have talked before about being honest when getting a quote, and just because you aren't the older female driver we talked about above; doesn't mean that you aren't going to get a great price. So be sure to let us know what you have been paying previously as we want to help save you money.
Oh, and by the way… did we mention that we are 100% Irish and supporting Irish jobs!
Modified Date: