Water Charges
Information You Should Know
Published on by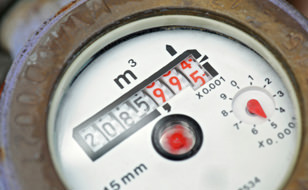 By now most households in Ireland should have started to receive some initial information about the soon to be introduced water charges. You might also notice that work on installing the meters has increased across the country.
These charges are coming into effect as part of the "Water Services Act (2013)" scheme, as announced by the present government in 2013, which is aimed at bringing the water and waste water services of the 34 different local authorities across the republic of Ireland under one controlling body.
This semi state company is made up of the Commission of Energy Regulation (CER) and Environmental Protection Agency (EPA) while users will be charged via Irish Water.
Right now you might have some questions about these charges and if they will impact on your home insurance. Here is some of the information that you need to be aware about.
When are the application packs being sent out?
The application packs are being issued to all homes in the state from September 1st 2014. Occupants are being asked to confirm household details and to indicate which service they have and to note the appropriate free allowance they are applying for.
What is the closing dates for applications?
All applications should be completed and returned no later than 31st of October 2014.
What do we need to begin applying?
When you are applying for your account you will need the following:
Specific application pin number.
PPS number of the proposed account holder and the others in the home.
How can you apply?
You can apply for your water service allowance in the following ways:
By Post.
By Phone.
Online
Who needs to apply?
If any of the following applies to you then you need to apply for an allocation.
Owner occupier of a property.
Renting a property.
Owner but don't occupy. Example would be if you own a holiday home. Owners of more than one dwelling will need to pay charges for both places.
What effect, if any, will the water charges have on my home insurance or contents insurance?
At present the water charges shouldn't impact on your home and contents insurance. Make sure you check with your individual insurer or broker to get more information on this as the roll out continues.
I don't use the public water services, do I need to apply?
Those who draw water from a private well or group scheme and have a private waste water treatment system, such as a septic tank, are not regarded as a customer of Irish Water and will not have to pay the domestic water charges. Refer to @IrishWater or www.water.ie for any changes related to this in the future.
How are charges calculated?
Current proposals for the water charges are as follows;
Charges will be based on the household's water usage based on the homes meter readings.
The CER have initially announced a free allowance of 30,000 litres per one person household. This is based on consumption levels of 66,000 litres per year per one person household. Children under the age of 18 will receive an extra allowance of 21,000 litres for free.
€4.88 per 1000 litres for water and waste water. This is broken down into €2.44 if you only use one of the two services.
When will the first bills be issued?
Consumers can expect to start receiving bills from Irish water from January 2015.
www.water.ie did some research into how much water is actually used by the average home and here are some of their findings.
They estimate that each person consumes 150 litres of water per day.This works out at about 54, 750 consumed per year.
An average toilet uses 8 litres per flush.
A seven minute shower can use anywhere between 49 litres up to 175 litres (power shower) of water.
The average washing machine uses, on a full cycle, up to 65 litres of water.
The average dishwasher uses up to 20 litres per wash.
The average bath uses up to 80 litres of water.
The average person can waste up to 6 litres per minute by not turning off the water while brushing their teeth.
When will the meter be installed?
Irish water has been installing the meters since 2013. You should receive a notice in your letter box about two weeks before work is due to commence in your area. The installation process takes about two hours per water meter and your water supply may be interrupted for a period while the process is taking place.
I am a business owner. Will my day to day operations change?
Irish water will be working in conjunction with the local authorities throughout the country on providing you with more information on the changeover. Until such a time as you have been informed that Irish water has fully taken over water supply, and treatment in your area, you will continue to work with your local authority for billing, payment and any general account queries.
Not all my questions have been answered, who can I contact to get more help?
The Irish Water help centre is open 24 hours a day Monday to Sunday and can be contacted via +353 1 7072828 or low call 1890278278.
---
Irish Water have been very active online via www.water.ie and their social channels so if you have any additional questions or queries on the water charges make sure you visit these pages.
Modified Date: