Twitter Competition Winner
Congratulations to…
Published on by Hassan Juma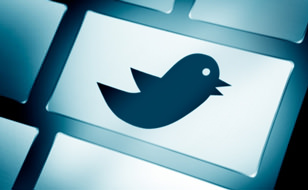 Remember back in November we ran a Twitter competition to win an iPod Nano?
We were ecstatic with the amount of people who entered the gadget giveaway competition and although we received 140 entries, there can be just one winner. Drum roll please…we're delighted to announce that our first ever Twitter competition winner is Angela Flynn. Congratulations!
Angela was picked at random after Following us over on Twitter and then re-tweeting the competition message. It was as simple as that! A shiny new iPod Nano is now on its way to Angela, just in time for the festive period.
Don't worry if you didn't win our competition this time. You'll be pleased to hear we've got some fantastic Christmas competitions and giveaways planned on Facebook and Twitter for the coming weeks. Want to be the first to know about upcoming Chill Insurance competitions? Make sure you Like and Follow us now.
Well done Angela and thanks again to everyone else who entered the competition.
Modified Date: