Travel Offer Extended
Get 10% Off In Spetember
Published on by Andrea Bland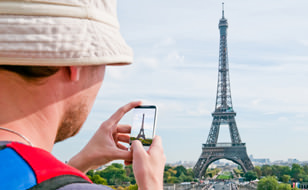 Great news! We've extended our tremendous travel insurance offer until 30 September 2012.
We know the kids have just gone back to school, but it's never too early to be thinking about your next break or looking for another brilliant bargain. After all you work hard. You deserve it. That's why we're delighted to offer you 10% off your travel insurance.[i]
Whether you're going on a weekend city break or embarking on a year-long around the world adventure, travel insurance gives you the peace of mind that you'll be covered in case the unexpected happens.
We have a range of travel insurance polices available, so you can sit-back, relax and get in holiday mode. To receive 10% off your travel insurance simply visit our Travel Insurance product pages and type CHILL into the promotional code box when asked and it'll be automatically deduced.
Have a fantastic trip.
[i] Discount applies to single trip and multi-trip policies. T&C's apply.
Modified Date: