Tips to Secure Your Home
Increase Home Security Now
Published on by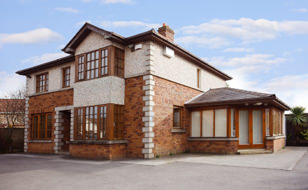 The team at Eircom PhoneWatch recently published findings from its annual security survey and the standout finding for me, was that people in Ireland feel less secure than they did a year ago. With burglaries on the increase, along with many rural Garda stations closing, it's perhaps understandable that people are more fearful of crime and burglary in their local area.
With this statistic in mind we thought now would be a good moment to share some practical tips that can make your property more secure, help you feel safer and maybe even reduce your premium:
Install security locks for windows and doors

We strongly advise that you invest in some sturdy locks for all the doors and windows at your property. This will make your home much more secure, give you peace of mind and help put potential burglars off trying to break into your property.

Set up a Neighbourhood Watch scheme

The Eircom PhoneWatch survey found that we are a nation of good neighbours with seven out of ten people regularly looking after their neighbour's homes. However, it's a good idea to take things a step further by setting up a Neighbourhood Watch scheme in your area to get more people on board with the initiative.

Buy security lights for your garden and driveway

Burglars often strike under the cover of darkness; so to counteract this you should look to invest in some security lights. By installing them at the front and back of your home you'll be aware whenever somebody arrives at your house and deter a potential burglar.

Invest in an intruder alarm

Last but by no means least, burglar alarms are a brilliant way to secure your property and lower your premium in the process. There's many different types of alarm available, so do your homework and find the right one for your home.
If you're searching for home insurance, why not give one of our friendly team a call on 1890 30 20 20? They will be delighted to help.
Modified Date: