Survival Tips for the National Ploughing Championships
17th – 19th September, Ballintrane, Co Carlow
Published on by Simon O'Donovan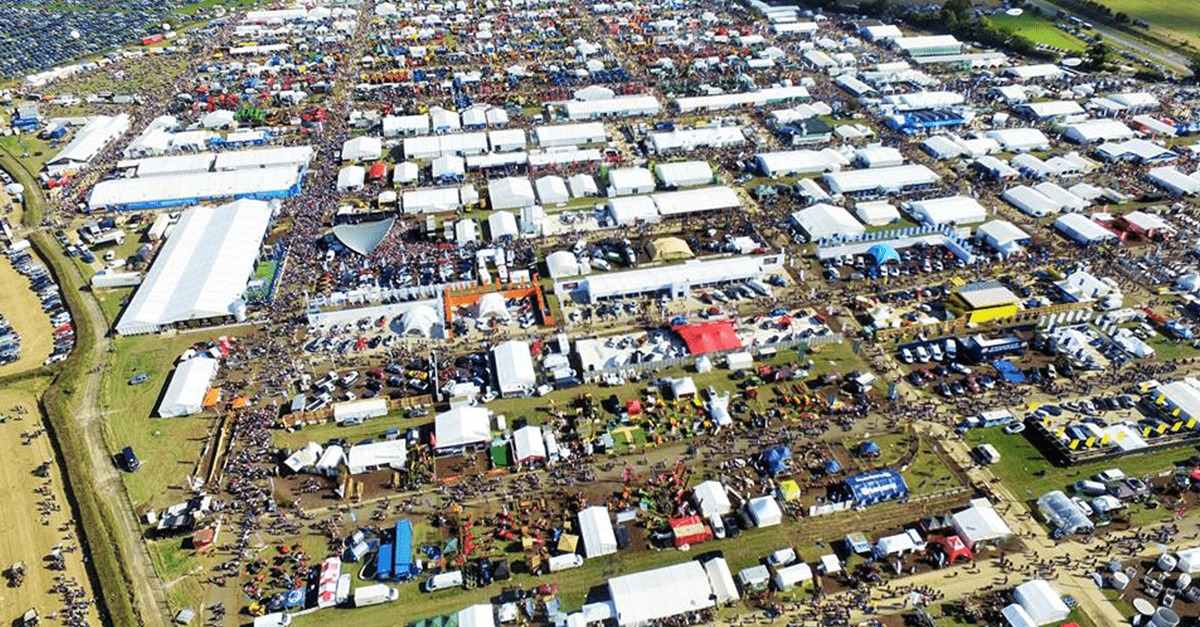 September is a special month for many people in Ireland – it marks a turn in the season, children going back to school and of course the return of the National Ploughing Championships.
An event for all the family to enjoy, the Championships returns to a new venue this year at Ballintrane, County Carlow between 17th – 19th September 2019.
Attending Europe's largest outdoor event can be very overwhelming – just shy of 250,000 visitors are expected to attend this year. So here are our top ten tips to help you survive this year's championships.
Arrive Early
Skip the traffic and the headaches of finding a parking space and get to Ballintrane as early as you can. Arrive before the big crowds as you'll also find it easy to get around to the different stands.
Bring Your Wellies
We know the weather can be very temperamental so it's recommended to bring a pair of wellies. You'll thank yourself if the ground turns wet and mucky.
Watch the Brown Bread Baking Competition
A visit to the Championships isn't complete without checking out the Brown Bread Baking Competition. If you think your recipe is the best, why not consider entering yourself!
Keep Juiced up with a Power Bank
There's nothing worse than seeing your phone battery percentage drop to single digits. Make sure to bring a Power Bank with you to bring your phone back up to 100% and to be keep connected with friends and family.
Buy Your Tickets In Advance
Skip the crowds and pay for your tickets in advance on the Championships website. Whilst others are queuing, you can go straight through to your favourite attractions.
Bring a Picnic
Taking the whole family to the Ploughing Championships can be an expensive affair so bring along a nutritious picnic. The site in Carlow will have plenty of picnic areas for visitors to enjoy.
Download what3words for Sharing Your Location
One great app to remember where you parked your car and to share your location with friends is the what3words app. When you're at the Championships, simply open up the app and you'll be provided with 3 words – this is your unique location and you can share this easily with friends/family who may want to find you with the app. It's so much easier that remembering and sharing geographical co-ordinates.
Dress for the Weather
The weather at this year's Championships is anyone's guess but you can't go wrong with jeans, rain jacket and a hat. Picking up a few cheap ponchos will also save you a lot of hassle if the rains come down.
It's not Electric Picnic but things can get messy at the Championships. Bring a small pack of wet wipes with you, you'll be thankful once you decide to go for a greasy burger or hotdog.
Bring Cash
This might seem like an obvious one but these days we tend to rely on our handy contactless cards. Cash is king and many of the vendors won't accept plastic.
=====
We hope these tips prove helpful when visiting the Championships this year. Our last tip is to protect your family by taking out a life insurance policy. We compare some of Ireland's leading insurers to help find the right policy for you. Give our team a call on 01 400 3400 and see how much you could save.