Season's Greetings from the Team
Happy Christmas from Chill
Published on by Fergal Lynch
Seasons Greetings,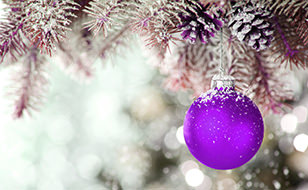 With Christmas nearly here, and the last of those presents (hopefully) wrapped and under the tree; the turkey bought; and the last of those tangled Christmas lights up, it's now time to sit back and enjoy the festivities.
2013 has been a truly fantastic year for everyone here at the Chill Insurance HQ, and hopefully for all our customers too! Chill has seen so many highlights this year that we are so proud of. From securing the sponsorship of Cork GAA and seeing them make it to the All-Ireland Hurling Final; to winning the prestigious Best Corporate Blog at the Blog Awards 2013, it truly has been one of our best years yet. We'd like to take the time to thank all our fantastic customers for helping to put us where we are, and hope you have a wonderful Merry Christmas and a Happy New Year.
Even though the last 12 months have been really memorable, we have lots more in store for 2014, not to mention the new season of the GAA, which will surely prove to be exciting and CHILL-ing. So watch this space to keep up-to-date with any and all Chill news and competitions!
If you're in the market for an insurance quote, or indeed looking to renew a policy, you'll be happy to know that our offices only close on Christmas Day, St. Stephen's Day, and New Year's. This means that our dedicated teams are available to help you with all your insurance needs over the festive period.
Remember it's never too early to start your search for great deal on cover for home insurance or car insurance. That's what we're here for. So why not give us a call today on 1890 30 20 20, or click Get a Quote now, to make saving on your insurance cover.
So from all at the Chill HQ, we wish you and yours a wonderful Christmas and a joyful New Year.
Modified Date: