Score the Right Policy
Is Travel Insurance Beneficial for a Sporting Fan?
Published on by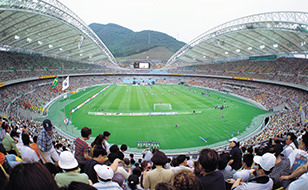 Between now and March 14th the Irish rugby team stand on the verge of winning a 6 nations championship in Brian O'Driscoll's final international tournament. There is a lot of scope for Irish sporting fans to be doing some travelling over the forthcoming period. At Chill Insurance, we understand that travelling abroad for sporting events is becoming more and more popular (considering a number of major sporting events take place in other countries).
With both the 2014 World Cup and 2014 Ryder Cup among the most popular sporting events of the forthcoming year we have decided to look at 3 reasons why sports fans need to consider having proper sports travel in place.
Last Minute Cancellation

There are 3 key dates for Ireland over the next number of weeks. Those dates are 22nd and 23rd of February as well the 15th of March. The 3 dates represent the Ireland Vs England 6 nation's game, the Euro 2016 draw and the Ireland Vs France 6 nation's game. In recent years, inclement weather has had an effect on some overseas games such as France Vs Ireland in 2012. Although this game was called off at the last minute, what would you do if a game or sporting event were cancelled at the last minute due to unforeseen circumstances? Having travel insurance in place can mean that in the event that you were to miss a game due to poor weather you could be covered by your policy.

Finish Line Images

A quick thrall through your Twitter or Facebook stream and you are sure to see selfies taken at different events. Most of these images are taken on a person's smartphone, GoPro or Sony Bloggie. But it is not just everyday events that have giving rise to these opportune photo opportunities. As an avid runner and cyclist I have seen a rise in the number of selfies being taking at starting and finishing lines. But what if your camera were to take a fall or be damaged whilst taking the picture? Having a travel insurance policy in place can make sure your photo opportunity doesn't end up in a fail.

Final Countdown

Being one of the lucky ones to get your hands on tickets to the final away games in Brian O'Driscolls rugby career could mean travelling to England, France and Wales. These away games are going to emotional for all fans of the legendary center. But all that could be ruined if your baggage is delayed by the airline, right? With travel insurance in place there would be no need to fret if your baggage is misplaced as your policy can allow for replacement of essential items.
If you are heading to Twickenham, Stade De France, Millennium Stadium, Rio or Gleneagles over the next couple of months why not contact us on 1800 303 409 to see how we can help you cut the cost of your travel insurance. We mightn't be able to give you tips on the score but our team would love to help you cut the cost of your travel insurance.
Modified Date: