Row, Row, Row Your Boat
Safety On The Water
Published on by Sinead Greene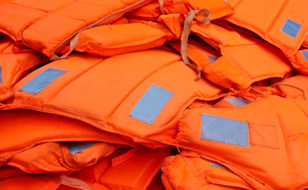 Boating holidays have shown to be hugely popular in Ireland. There is nothing quite like relaxing and soaking up the sun as you pass the scenery beside you. These lakes and rivers are enjoyed by a variety of boats, people and wildlife.
It is important to have control of your boat at all times, keeping an eye out on all other water users and reducing your speed when necessary.
Here are a few tips to remember when on the water:
Check the weather forecast for the period you intend on having your holiday; avoid strong winds & heavy rainfalls
Dress appropriately
Always wear a life jacket.
Do not overload your boat
Never drink & drive
Make sure you are safely tied up before dark.
Take care when using the locks. Ensure that ropes are tied tightly and properly.
Download a copy of the map of the river so that you are aware and in control at all times.
Take care of the environment and other water users.
These are just a few tips to keep in mind before going on a boating trip to make your experience as enjoyable as possible.
Modified Date: