Healthy and Wealthy
A Guide to Reducing Your Life Insurance Policy
Published on by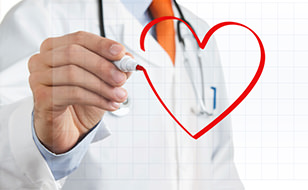 Are you in the market for life insurance? Did you know that health plays a big part in the cost of the premium? Perhaps you are concerned about the price of your policy being too high, and are looking to reduce the costs?
Well look no further! At Chill Insurance, we know that finding life insurance can be a difficult task. Life insurance can be very expensive. But we're here to help. With our top tips, your life insurance premium could drop and save you more than you think.
Smokers are jokers

As you know, smoking is bad for your health. But it's also bad for your policy. Smoking status is something insurers take quite seriously into account. Due to the stigma of smokers dying younger, insurance companies consider it a high risk in relation to life insurance. This can lead to smokers being charged on average 100% more on a policy. So quit while you're ahead and make a saving instead.

Look after yourself

In Ireland, high blood pressure is a common condition. It can add a hefty sum onto your policy. But, with the right diet and medication, it can be easily controlled. It is worth looking after any medical conditions as life companies make it their business to reward healthier customer with better premiums. This goes for most illnesses as well. Looking after yourself will pay off in your premiums.

Good grub!

Another handy tip is to eat healthy. Eating nutritionally can reduce such things as high cholesterol, which is something an insurance company are likely to assess on application. A well balanced diet can be easy to maintain, and with this, an insurer is more likely to quote a cheaper premium. So why not put down that burger and order the salad option instead?

Exercise, exercise!

Do you like to keep in shape? Or perhaps you're a gym enthusiast? If so, it could "work out" in your favor. The rate of obesity is growing in Ireland and being overweight can affect your premiums for Life cover or Mortgage Protection. The best advice is exercise regularly. This is not only good for your wallet and body, but also for the mind. If you live an active life and add exercise to your daily routines, this can be a great way to burn calories. Keeping your BMI down, and being healthy means fewer trips to the doctor, and this works well for your insurer as it proves you are not a health risk.
So what are you waiting for? Get out there and lead an active, energetic and healthy life. But first, why not check about getting a life insurance policy that suits you? Just click Get a Quote or call our dedicated Customer Service team on 1890 30 20 20.
Modified Date: