Protect Your Social Identity
Be Careful What You Share
Published on by Andrea Bland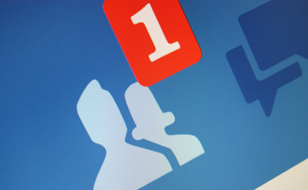 As we are all using online and mobile devices more and more, we posed the question, are we becoming too social? With the huge surge in smartphones and tablets, the population may be sharing a bit too much information on their social profiles which can lead to leaving yourself exposed to criminal activity. We have a look at the pitfalls and dangers of sharing too much information and how to protect your social privacy.
There are just over 2 million Facebook users in Ireland which is slightly over 45% of the total population. Considering broadband and connection penetration is a little under 70%, that's a huge amount of Facebooker's in the country.
So what's the problem? Surely Facebook and Twitter are good things of the 21st Century that allow us to keep up to date with friends and family? Yes this is true; however, social media sites and posting your status updates can lead to the exposure of your personal property and leave you susceptible to burglaries and theft.
Over half a million Facebook users access the site via their smart phone and with location based services, the site is able to tell us where we are and in turn you share it with your network. However, if your privacy and security settings are not up to date, your wall may be visible to opportunists looking for an empty house, or a parked up car upon which to prey. Similarly, we all collect so-called friends on Facebook and get followed by relative strangers on Twitter, so your network of friends may not be as safe as you fist presume. It's becoming increasingly clear that posting your whereabouts poses a significant risk.
Increasingly we are hearing of how people are unfortunate enough to be broken into whilst they were on holiday, and we learn that the opportunists are using more sophisticated methods to target empty houses. Checking Facebook and Twitter updates by people leaving their home for a period of time has become an easy way to mark potential locations. Twitter especially can present a higher risk as anyone can follow your updates and know your whereabouts, even an innocent tweet about a conference you are at, or you are at work immediately highlights the fact that you are out of the house.
So the next time when you check into Dublin Airport, moan about the traffic on the road on the way to work, or say that you are an event, you may think twice before tweeting or sharing that you are there. Not only are you making your friends envious if you are heading abroad, but you may be exposing your travel plans and daily movements to anyone who follows your social profiles.
Remember a few essential tips to secure your home before you leave for one day or two weeks:
Use your house alarm, this acts as a great deterrent to burglars.
Let your neighbours know that you intend to be away and if possible get one of them to check your house regularly.
Ensure all windows and doors are securely locked and no keys are on display through windows and doors.
Ensure personal high value items like laptops are out of sight.
User timers for a few lamps to come on at night and off again in the morning to make it appear to be someone home.
It's good to share your live with friends and family via social media but keep essential travel plans out of the public domain, even when you are away.
Ensure your privacy settings on social media networks are set as high as possible.
Modified Date: