Planning Your Summer Holidays?
Save This Summer With 10% off Travel Insurance
Published on by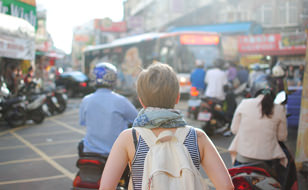 The summer is here which means less traffic on the road, grand stretches in the evenings, great drying out and the return of the football and hurling championship. It's time to get the sun screen, sun glasses and instagram filters at the ready because the good weather is finally here* (T & C's apply).
We want to make sure have a brilliant summer by not only helping you save on your car and home insurance but by also offering you a fantastic holiday insurance discount. As the good guys of insurance we are making it a little bit easier for you to plan those holiday trips away by giving you 10% off single and multi-trip travel insurance this summer ** (T & C's apply).
Availing of this offer is simple, all you have to do click on the link below and enter the promotional code Chill when prompted in the promotional code box. But you'll have to be quick as the offer only lasts until August 31st 2014. All you need to do now is decide where you want to go and what are you going to do with that extra money.
So whether you are planning on going to main land Europe, North or South America or the UK why not see how much you could save on the cost of your travel insurance with this brilliant discount. Make sure you also check out our list of great European holiday destinations as well as our list of holiday apps that will make your trip a little bit easier.
All that is left for you to do now is get those holiday requests in and make sure everyone's passport is up to date.
*Terms and conditions
* Chill Insurance can not guarantee that the Irish summer of 2014 will be good.
** This offer is available until August 31st 2014 and only applies to single trip and multi-trip policies.
Modified Date: