Planning for Your Future
Check Out Our Advice
Published on by Lucy Rochford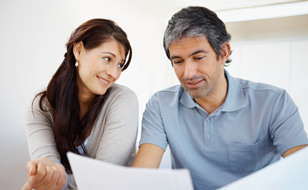 Do you have a pension or plan for your retirement? If you don't, now really is the time to start thinking about the future. We know kicking off your search can be tricky and many people don't know what to look out for. So to make things a little bit easier, here's some advice to help you find the right pension plan:
Go independent

I'd strongly recommend that you go to somebody who is independent and avoid your bank or a tied agent. This is because no one insurance company is the best for everything, so look for choice. One company may have a good property fund, but a poor equity fund. If you're looking for a diversified, balanced portfolio, speak to an advisor like Chill Insurance. We deal with a range of different providers from boutique investment houses to big life companies.

Find an expert

It's really important that you speak with a financial planning expert. By getting in touch with the Chill Insurance team you'll get access to great value professional advice. We've got over 20 years experience advising a wide range of clients on life insurance and pension plans.

Think long term

People tend to take a short term view to pensions which is often down to bad press. The performance of pension funds over the last decade may have been poor, but that's because of the 2003 financial crisis and more recently the global recession. You need to be in it for the long haul and look at your pension as an investment over 30-40 years.

Start now

The sooner you start saving for the future the better!
You can find out more information on the Pension section on our website, by hitting Get a Quote or calling us now on 1890 30 20 20.
Modified Date: