Personal Accident Cover
Are Your Kids Covered At School
Published on by Andrea Bland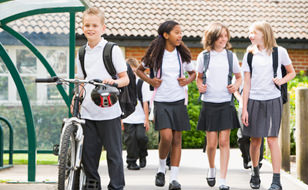 In 2011 Chill Insurance launched its School Insurance, offering personal accident cover to all school going children aged 3 to 13. Now in 2012, it has re-launched with great new benefits and an extended eligibility age range up to 20 years old (applicable to primary and secondary school going children). From only €4.50 per year, parents can avail of great cover for their children whilst they are at school or partaking in school based activities or excursions organised and supervised by the school. For an additional €2.50 per year, parents can upgrade their child's cover to 24 hours which insures them for all accidents in and out of school hours.
Every policy has a range of great benefits which include:
Medical and dental expenses following an accident.
Cover for children aged over 3 and under 20 attending primary or secondary school.
Cover for all school based activities, and journeys directly to and from school and home.
The policies are underwritten by AIG, which gives additional confidence that not only the professionals at Chill Insurance are looking out for the children, but backed by the strength of one of the country's leading insurance companies.
Commenting on the re-launch of the School Insurance, Chill Insurance Managing Director Padraig Lynch said:
We understand that you can't put a value on your children's safety, therefore we have devised the new personal accident cover to offer maximum protection and peace of mind at an affordable price to parents. Back to school time is getting more costly every year, especially if you have several children entering the education system. Our policy is designed to take the sting out of the back to school costs yet giving parents great peace of mind that their children are covered for any accidents or injuries.
New and existing customers are invited to visit our school insurance product pages, click on the Get a Quote button and complete a very simple form. Payment can be processed by debit/credit card and cover can be arranged immediately.
Modified Date: