A Night at the Movies
Popcorn at the Ready
Published on by Fergal Lynch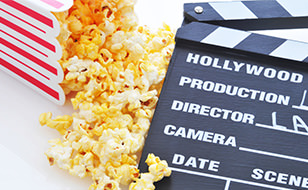 Calling all movie fans! The eagled-eyed amongst you will have noticed that we're now sponsoring the hugely popular RTÉ midweek movies.
I'm delighted to say that we teamed up with Irish comedy trio Foil Arms and Hogg to create some hilarious quick-fire adverts. I don't want to give too much away about the ads, but here's a sneak preview of some of my favourites...
By sponsoring the midweek movies our brand new ads will be shown on the commercial breaks before, during and after each movie which starts at 9.35pm every Wednesday on RTÉ 1.
We always love to hear your feedback on our TV ads and any suggestions that you would like to see in the future. So do feel free to leave a comment below and who knows, you may see your suggestion being acted out on the big screen.
Why not grab some popcorn, tune into the movie and let us take it from here?
Modified Date: