A New Year, A New Quote
Top Tips on Cutting the Cost of Your Premium
Published on by Simon Keating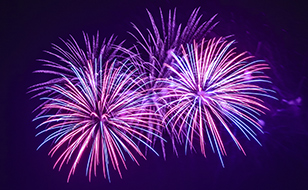 It's a new year and a fresh start. It's time to take out that list, check your resolutions, and start acting on them. So, whether it's giving up smoking; finally joining the gym; learning a new language; or taking up a new hobby, now is the time to get started.
At Chill Insurance, we know that keeping New Year's Resolution can be difficult to achieve but if great value car insurance is at the top of your list, we can help you every step of the way. With our 14 different insurers we're sure we'll find you the best deal on motor insurance that's tailored to suit your needs.
The Crown Jewel for Renewal
Is that all important renewal just around the corner? If so, why not pick up the phone and give us a shout? We're happy to take care of all the details for you. Your insurer might offer you a discount for choosing to renew your policy with them. Similarly, do you feel your policy is too expensive or fancy a change? We'll do our best to find you cover for cheaper.
Cost Cutting 101
They say that Ireland is out of the recession. But there's still nothing wrong with saving a few of your hard earned euros on your insurance policy. There's a number of ways to do this. Talking to an independent broker (hint, hint, nudge, nudge…) can reduce the premium, as we compare insurers to find the best policy to suit your needs.
Another cost cutter is to opt to pay an increased voluntary excess on your policy. Doing this means that in the event of an incident you will pay a higher excess, however, the cost of your premium is reduced. Before going with this option, it is best to find out the details from your broker.
The Right Cover
Selecting the right type of cover can make a major difference to your wallet. It is best to consider all types and choose the cover best for you. Although fully comprehensive may seem appealing, you may not need all it has to offer. Third Party, Fire and Theft maybe better suited to you… and cheaper.
These are just some examples of how to reduce your cover costs. For full details, why not give us a call? Our team can help you save on the price of a policy, meaning you can start your New Year a little richer! So what are you waiting for? Call us on 1890 30 20 20 or click Get a Car Insurance Quote now.
Modified Date: