Legends Lunch Competition
Will You Win?
Published on by Fergal Lynch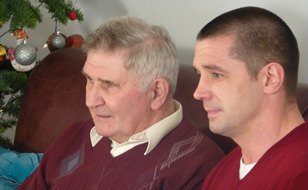 To celebrate the launch of our brand new RTÉ Christmas movie ads we've lined-up a fantastic Facebook competition for you guys!
But we haven't got just any prize for the lucky winners. Oh no, we like to do things a little bit differently at Chill Insurance and four fortunate people will get the chance to have lunch in Dublin with sporting legends (and the stars our latest adverts) Alan Quinlan, Mick O'Dwyer and Tomas Mulcahy.
All you need to do is head over to our Facebook page, answer a very simple question and submit your contact details to enter. It really couldn't be simpler! The competition runs until January 18, 2013* and the Legends Lunch will take place a week later at a top secret Dublin location.
Good luck everyone.
Modified Date: