Launch of Young Driver Month
Keep Safe on the Road
Published on by Sinead Greene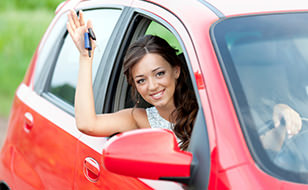 For many young people passing their driving test is one of life's key milestones! The excitement and newfound sense of independence that comes from no longer having to nag parents or older siblings for a lift is one that people don't forget in a hurry.
But amongst the happiness, jubilation and celebration, it's easy to forget that roads are still a hazardous place for young drivers - with youngsters more often to blame than their experienced counterparts for errors that cause accidents. With this in mind we want to do our bit to help young drivers become, well, better drivers.
That's why we're pleased to announce that this month is the launch of the first ever Young Driver Month. This means that for the whole of November everyone at Chill Insurance will be celebrating young drivers by sharing advice to keep them safe on the open road, as well as premium-busting tips and practical ways to keep your motor safe, sound and claim free. We'll be sharing all this fantastic advice on our blog, social media and in the newspapers too, so remember to keep your eyes peeled throughout the month!
If you're a young driver and want to know more about motor insurance, why not give our friendly team a call on 1890 30 20 20 or ask us a question over on Facebook, Twitter or Google+? We'll be delighted to answer any questions you may have.
Modified Date: