July Jumpstart for Car Sales
The Bigger Picture
Published on by Simon O'Donovan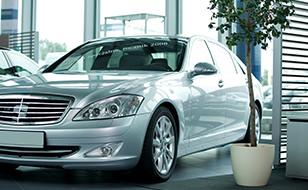 The success of the new 132 registration scheme has been well publicised throughout July and we've seen some hugely impressive statistics appear in article headlines over the last month. It took just over a week of July 2013 to exceed car sales for the whole of July 2012 and sales for the first two weeks were up over 350% on last year.
The scheme which was introduced after lobbying from the motor industry, aimed to address the issue of seasonality within the industry, as well as alleviate any superstitions car-buyers may have held about purchasing a car with the number 13 on its registration plate. Although it's still early days, the scheme does appear to have been successful in its attempt to alter the buying behaviour of Irish customers. At a time of year when garages and dealerships are traditionally beginning to slow down, many are now reporting showroom footfall at January levels.
But don't expect to see your local car dealer jumping for joy this July as the industry is still very much in crisis mode. While the July figures make for some fantastic headlines, they come with a sizeable asterisk. The recent surge in car sales reflects pent up demand as buyers held out for the new 132 registration plate. In June 2013 alone, car sales dipped by an unprecedented 73% on the corresponding period last year.
However, the ultimate success or failure of this bold move to bolster overall car sales is yet to be seen. By June, total car sales were down by about 20% on last year and the next few months will prove pivotal in the campaign to kick-start a stalling industry. As things stand, total sales for the whole year look likely to come in under the 70,000 mark, hovering perilously close to the all time low of 2009.
If you're looking for great value car insurance, whether it's a 131, 132 or otherwise, simply hit Get a Quote now or give our friendly team a call on 1890 30 20 20.
Modified Date: