Is Insurance Loyalty Dead?
Should You Stick With The Same Insurance Company
Published on by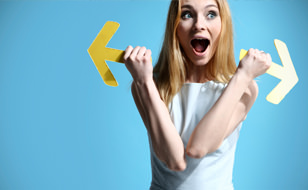 When I tell people that I work for Chill Insurance the first thing I normally get asked is "what will you quote me for xyz" and the next question is "can you do me a deal on my house insurance". The conversation becomes slightly awkward when I explain that I help with the website, social media and creating content for the company's online channels.
To avoid that awkward silence that ensues I now tell people I will get one of my colleagues to call them about their insurance question when I get a chance.
Recently though I have seen a lot more interest from people asking me what I do as they are surprised that Chill Insurance is able to speak to so many different insurers on their behalf.
People are more open to researching the market and seeing if there is a better option than what they are being offered by their current insurers. We even wrote a recent blog all about the topic of switching and our recent brand ad, featuring Jennifer Maguire, challenged you to not accept what you are offered.
That is true of loyalty to one particular insurer over another. As a society, we have become more internet savvy. We now check online to see what options are available to us.
"The internet has enabled consumers to, excuse the hyperbole, be less loyal to insurance company's. It is now easier for you to check online for the best insurance prices and research within your own price range rather than what you get offered in your renewal letter."
Although recklessly abandoning your past perceptions of loyalty to insurers could save you money you should also proceed with caution.
" Online insurance brokers, such as Chill Insurance, are equipped to help you make an informed decision on your potential switch. "
Do you remain loyal to one insurer or financial organisation? That is entirely up to you. As we becomes more internet savvy and comfortable in searching online there now exists more options for you to make.
Here at Chill insurance we search and compare 14 insurers for you in one secure search so that you can see what is available to you.
Modified Date: