London Calling
Irish Olympic hopefuls
Published on by Andrea Bland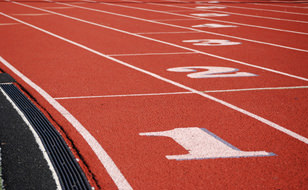 After 7 years of planning, the London Olympics 2012 are finally here, and for the first time in a long time, we have a strong promise of a gold medal from our very own Bray Boxer, Katie Taylor.
For once, we take our focus off insurance related news today to pay homage to the Irish Olympic hopefuls who are hopping over the pond to fly the Tricolour for Irish sport.
Sadly, we can't name all the 66 Irish athletes who have made the journey over to London as there are so many of them, but we are wishing them all the best of luck.
Years of hard work and dedication have finally paid off for these athletes as they have made the grade to represent their country at the highest level with the greatest accolade.
Irish eyes will be tuned in undoubtedly to favourite, and four times women's world boxing champion, Katie Taylor as she steps into the ring for the first time in the tournament on Monday 6th August to fight for a place in the semi finals. Katie progressed immediately into the quarter finals of the competition due to a walk over at her World Championships in China earlier this year when her Romanian opponent Mihaela Lacatus failed to turn up through injury.
Irish athletics has a strong representation with 23 top class athletes competing in a variety of events ranging from the 50k walk, high jump, pole vault and 400m relay. We have some the most experienced athletes in this group with Derval O'Rourke competing in her third Olympics this year in London.
Nicolas Roche is fresh off the success he found at the 2012 Tour de France, and with winning blood running through his veins, he will be in fine form for an Olympic gold. This is Nicolas' second Olympic appearance.
Approximately 1 billion people tuned in worldwide to watch the opening ceremony live from London on Friday night. Irish audiences were waiting to see Katie Taylor fly the flag for Ireland as she lead the Irish team out into the Olympic arena in front of 80,000 spectators. What can we say… she done us proud! Not a bother on her, she looked so cool and calm as she proudly carried the tri-colour to a rapturous applause in the arena.
During the ceremony, social networks like Twitter and Facebook were a buzz with comments on the display being put on by the organisers, and well wishes for the Irish team and Katie in particular.
We will all be glued to the TV for the coverage of Irish athletes and Chill insurance wish all those taking part the very best of luck!
Modified Date: