Insurance Claims Rise
What's Causing the Increase?
Published on by Fergal Lynch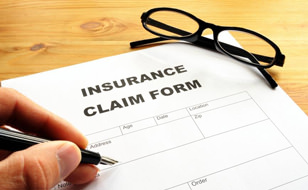 The Independent recently reported that insurance claims have increased by 5% over the last year with 29,000 people contacting the Injuries Board seeking compensation. Although, 5% may not seem too eye-catching, more worrying is the upward trend which has seen the number of claims grow by a quarter since 2007. A pretty staggering figure.
It's not in question that accidents are taking place and people should rightly be compensated. But it's unlikely there has been a 25% increase in accidents since 2007, especially when our roads have never been safer and less people are at work. So what has changed? What has caused the number of claims to shoot up?
According to the article it seems the answer can be found across the pond in the US and a little closer to home in the UK. In recent years both have seen the emergence of a booming claims industry, which led Patricia Byron, Chief Executive of the Injuries Board to raise concerns about a growing claims culture on these shores. As we've seen from other insurance markets, an established claims culture typically means higher premiums for customers.
The article states that one of the main factors causing this trend is the increasing number of specialist claims handling firms. In Ireland it's illegal for solicitors to advertise for personal injury claims, however this has led to claims handling companies which are not subject to the ban, sourcing business for solicitors. I'm sure you've seen the adverts by these firms on the TV, in the newspaper and online.
At Chill Insurance, we're on a never-ending mission to help our customers find the right policy and lower their premium (where possible), and we'll continue to shine a light on anything which can lead to an increase in claims and the cost of premiums.
Does Ireland have a claims culture? What do you think may be causing it? We'd love to hear your thoughts, opinions and views below. In the meantime, if you'd like our friendly team to help you find the right cover, give us a call on 1890 30 20 20 or hit Get a Quote.
Modified Date: