In the News
What We Read in January
Published on by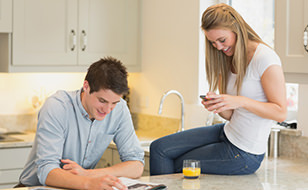 January can be a great month for press releases and statistics, so we have decided to look at what news we thought was interesting and that you might have missed. We look at an increase in the number of people travelling, improved building sentiment and the success of two brothers from Limerick. Travel Numbers Increase.
Irish people went on 2.6 million domestic trips in the third quarter of 2013 which was up 5% on the previous period of 2012.The trips lasted for, on average, 4 days. The CSO has more information at this link. Are you are thinking of going travelling and are unsure about getting travel insurance? Read our FAQ's to learn more.
Fall in the Number of New Buildings

Entrepreneur Spirit

Improved Building Sentiment

Stripe
As those 5 stories showed, January was a good news month. If you saw any other news from the month that piqued your interest, let us know in the comments below.
Have any questions about home, business or travel insurance? Our team is always here to help. Feel free to tweet us on @chill_insurance, find us on Facebook or call us on 1890 30 20 20 to speak to one of the team.
Modified Date: