Tell The Truth...
Honesty Gets The Best Policy
Published on by Andrea Bland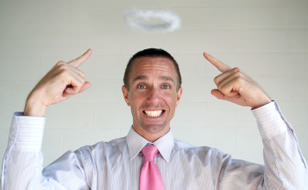 Looking for insurance and paying for it is a pain, we get that. That's why we are always telling our customers that we will find the best policy by searching up to 14 different insurers for your car insurance and home insurance.
Insurance is something that you are legally required to have if you drive a car, van, motorbike or other road going mechanical vehicle. Depending on your situation and vehicle, we will try to find you the best policy at the most competitive price.
However there are times when your premium may be slightly higher, or extend outside of your financial capabilities. This may lead you into thinking that the odd white lie to the insurance company won't do any harm and it will reduce your premium. This is not the case. If you were in the unfortunate position to make a claim and it emerged that you had falsified on your policy information, your claim could be declined and your policy cancelled.
We have a look here at why being honest with your insurance company and or broker, really is the best and only policy.
False Information
When you take out any type of insurance policy, you will be asked a series of questions which may or may not affect your premium. This information allows the insurer to calculate the premium and determine the level of cover you are entitled to as well. If you do not declare information such as penalty points, medical conditions or claims, your insurance may not cover you in the event of a claim. If you were to have an accident and had to make a claim, your insurer would have the right not to pay out as you had failed to provide essential and correct information when taking out the policy.
Some questions which you may feel are unnecessary such as the amount of miles driven each year, or your profession do actually have significant bearing on your policy. If you drive for a living or are on the road all the time such as a sales rep, it is vital that your insurer knows this as in the event you have to make a claim, it will be consistent with the style of motoring you do.
If you have criminal convictions or motoring offences, it is your legal obligation to declare this to your insurance company. Failure to do so will result in non-cover.
One area that most people would not be aware of is protected no claims bonus. If you've made a claim on your policy and had a protected bonus, your no claim bonus may not have been affected. However, it does not mean that the claim didn't happen! So when you take out a policy with a new insurer, you must declare that you had previously made a claim but still have your no-claims bonus as you had been protecting it.
You should always be clear about who the main driver of the vehicle is. Particularly if young drivers are named on the policy and the car is being mainly used by them. Don't be tempted to insure the car in your name as the main driver in an effort to reduce the premium.
Honest Customers
Dishonest policy holders actually increase the cost of insurance for honest customers who have to pay extra money each year on their policies. Surprisingly the most common white lie told to insurance companies is where the vehicle is kept over night, drivers address, and age or security measures on the car. A small proportion also fails to declare penalty points or driving bans.
In the event of a car accident, the insurer will look into the circumstances in which the accident happened and match it up against the information on the policy. If the insurance company finds any discrepancies in the claim, they would be well within their rights to investigate further and potentially not pay out on the claim.
Overall, you have to consider the hard fact that if you lie to your insurer and found yourself in the unfortunate position of claiming, that the potential value of what you may have to pay could be much higher if your policy is deemed void. If you told the truth to start with and paid a small bit extra every month on your policy, you then have peace of mind that you are covered.
Modified Date: