Holiday World Show
We're Giving Away Free Tickets
Published on by Andrea Bland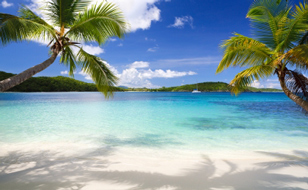 At Chill Insurance we love rewarding our loyal customers with exclusive offers! It's just our little way of saying 'thanks' for choosing us.
This month we have teamed up with the Holiday World Show to offer you FREE tickets. The show returns to the RDS Simmonscourt and will take place on Friday 25th January and Saturday 26th January 2013.
All you have to do is print off this blog post and present it at the box office on one of the two days and you will get in to the show for free. T&C's apply, see below.
If you are planning a holiday this year, whether it is an exotic Caribbean retreat, an adventure holiday, or the perfect honeymoon, you will have access to all the advice, and money saving tips from the team of Holiday World Show travel experts.
So why not pop along to the show on us and see what destination captures your imagination! Don't forget to tell them Chill Insurance sent you and remember to watch out! We've got lots of giveaways planned throughout 2013.
Holiday World Show tickets terms and conditions:
The show is organised on behalf of The Irish Travel Agents Association by Business Exhibitions Limited, 6 Sandyford Office Park, Foxrock, Dublin 18, Ireland and is not part of Elstwell Ltd T/A Chill Insurance's Business.
For enquiries regarding the show please call (01) 295 7418.
The event organisers reserve the right to refuse entry. Subject to availability and maximum capacity numbers of the venue.
Free tickets applicable for Friday 25th Jan 2013 (1pm-7.30pm) and Saturday 26th Jan 2013 (11am-5.30pm) only.
This blog post must be printed out and handed in to the box office to gain entry.
This blog post admits one person to the show.
Terms and Conditions of the show organisers and the venue apply.
Please note that the provision of this product or service does not require licensing, authorisation or registration with the Financial Regulator and, as a result, it is not covered by the Financial Regulator's requirements designed to protect consumers or by a statutory compensation scheme.
Modified Date: