Happy Easter From Chill Insurance
Our Opening Times And Event Suggestions
Published on by Sinead Greene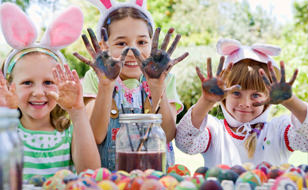 Happy Easter everybody! We're just writing a quick note to advise all our customers about our opening hours over this Easter break.
Our full opening hours over the Easter holidays are:
Friday 18th April 2014: 9am- 8pm
Saturday 19th April 2014: 10am- 5pm
Sunday 20th April 2014: Closed
Monday 21st April 2014: Closed
Tuesday 22nd April 2014: 9am- 8pm
Don't worry, if you're on the hunt for an insurance quote because as you can see we're open for most of the Easter break so call us on 1890 30 20 20 and we'll take it from there.
If you are looking for some events over the course of the weekend we have a quick list of some of the events that we think are worth going too.
Easter is a time that gives people egg-stra time to spend relaxing with family and friends while enjoying some chocolate treats. So, from all of us here at Chill Insurance, we hope you have an egg-cellent Easter break!
Modified Date: