Free Tickets to the Holiday World Show
Just a Little Something from Us
Published on by Andrea Bland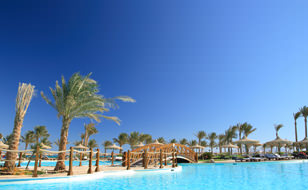 The fun of the festive season is now behind us and as we all return back to normality after the Christmas period, you may be wondering what the year ahead holds or what exotic places you could be visiting. There's no better time to look towards planning your 2014 holiday whether it be home or abroad and escape the wild winter storms we have been battered with recently.
So why not pop along to the Holiday World Show in the RDS this January 24th-26th and gain some inspiration on where to head off to this year. Oh and did we mention that entry is Free!
We've teamed up with the organisers of the Holiday World Show to give you an exclusive offer of free entry to the show in Dublin. All you have to do is simply print off this blog post and present it at the box office upon entry to get in for absolutely free!
You know we are the good guys of insurance, but before you jet off, don't forget your travel insurance, and up the end of March, you can get an extra 10% off your travel insurance by simply entering CHILL into the promotional code box.
Chill, we'll take it from here.
The Holiday World Show is organised on behalf of the Irish Travel Agents Association by Business Exhibitions Limited 6 Sandyford Office Park, Foxrock, Dublin 18, Ireland. Tel +353 (0)1 295 7418. Business reg #216622 Dublin.
Business Exhibitions Ltd is not part of Chill Insurance. Entry to the show is subject to availability and at the organizers discretion.
One entry per person.
Please note that the provision of this product or service does not require licensing, authorisation or registration with the Financial Regulator and, as a result, it is not covered by the Financial Regulator's requirements designed to protect consumers or by a statutory compensation scheme.
Modified Date: