Feeling the Pinch
What the Budget Means for Us
Last updated: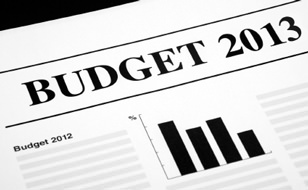 Most people dread the budget being announced by the government as it usually sees us, the general public end up with less money and this year's budget was certainly no exception.
If you are lucky enough to be able to save each month, as well as pay your rent or mortgage, we take our hats off to you. It's no lie that the last few years have been some of the toughest we have ever seen and the budget for 2013 looks set to squeeze us even more.
The dust has well and truly settled on this year's budget, but what does it mean for us? By our calculations mid to lower-range earners, parents, home owners, and drivers will all be hit in the pocket. If your poison is a nice bottle of wine there's even more misery as you are going to have to pay an additional €1 per bottle.
For the girls, the timing of the budget could not be worse as the EU Directive on gender equalisation came into play on 21st December. There has been a lot of speculation in the press about what's going to happen to female insurance rates and the sad truth is that us girls are going to see a rise in the cost of our car and life insurance.
For example, a 29 year-old nurse from Cork city who drives a 2006 1.0L VW Polo with 9 years no claims bonus would have received a car insurance quote of approximately €342, whilst car tax was €185 per year. Following the EU ruling, her car insurance will increase by approximately 18% and her car tax will increase to €299 per year. If she's also a home owner, she'll have to fork out for the new property tax, and if she's a mother there is the €10 per week deduction in child's benefit, as well as the change in PSRI contributions to consider.
The best advice that we can give our customers is to shop around for the best deal. Take the time to review your outgoings whether they be utility bills, shopping or general expenses and do comparisons. If you're searching for car insurance, why not give us a call today on 01 4003400?
First published by Fergal Lynch