Employers Liability Insurance
Is Your Business Covered?
Published on by Fergal Lynch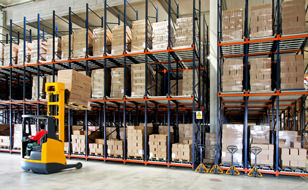 At Chill we know that if you run a small to medium sized business you don't have time to go through all the small print and translate confusing jargon when looking for business insurance. You want information in plain English and advice from people you can trust. That's where we come in.
We're determined to make looking for business insurance as easy as possible, so over the coming weeks and months we're going to publish a series of blog posts looking at different areas of business insurance, explaining what each area is and why it's important.
First up, I'm going to focus on Employers Liability insurance. This type of insurance covers employers if they are found to be negligent in the event of an employee injuring themselves whilst carrying out their work on behalf of the business. For example, Employers Liability insurance will cover a claim from an employee if they hurt their back lifting boxes and it is deemed the correct training had not been provided by the employer. In terms of numbers, the standard level of cover is typically €13 million.
It is also interesting to note that the definition of an employee within insurance normally extends to include any individual who is hired under a contract or apprenticeship once this work falls within your business description. This also includes anyone who is undertaking work experience and is under the direct control or supervision of someone at the business.
If you have any questions about Employers Liability insurance do feel free to comment below and I'll be delighted to get back to you and if you're currently looking for insurance for your business, do give one of our friendly team of advisors a call on 01 4003400 or hit Get a Quote now.
Modified Date: