Anyone for Tennis?
East Of Ireland Junior Open
Published on by Andrea Bland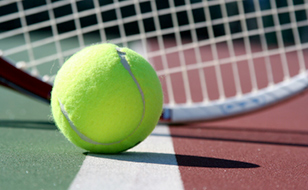 We are delighted to announce that we are proudly sponsoring the East of Ireland Junior Tennis Open Championship which is being run and hosted by Sutton Lawn Tennis Club from Saturday 21st July until Saturday 28th July.
Tennis is one of the most popular sports in Ireland; with over 200 affiliated clubs and 80,000 registered members in the country, it's not just a sport for Wimbledon!
The Chill East of Ireland Junior Open is a great event which brings together 300 young and enthusiastic tennis players to compete in a week long tournament culminating in the grand final and prize giving on Saturday 28th July.
Hosted and organised by Sutton LTC Co. Dublin, we were only happy to sponsor this event to encourage and develop the young and aspiring tennis players of the future. Competitors to the event will be coming from all across the country and will play in age appropriate categories.
There will be 14 separate events running through the week which include: Singles tournaments for boys and girls under 10, 12, 14, 16, and 18, and under 14 and 18 doubles for both boys and girls.
Sutton LTC has a historical and prestigious history, boasting 11 separate all weather courts with indoor courts available in the winter months, 3 squash courts, a fully equipped gym, clubhouse lounge/refreshments facilities, 2 modern mini's courts for the younger players, and state of the art floodlights on 10 courts.
Commenting on the upcoming event, Sutton LTC Club Captain Mr. Frank McCracken said:
Sutton lawn tennis club is steeped in history and prides itself on its facilities and community. The Chill East of Ireland Junior Open is a great opportunity for young players to compete in a friendly and exciting environment. By having Chill Insurance as our main sponsors, we are delighted to have the backing of a strong, professional insurance broker who shows their support to youth sport.
Spectators and players can enjoy a fun packed week at Sutton LTC and Chill Insurance will have some extra special offers for everyone during the week, so it's a tournament not to be missed!
The tournament runs from 10am on Saturday and Sunday and from 9am until 6pm Monday to Friday. Entries are now closed for participation but all spectators are welcome.
Modified Date: