Done Your Homework?
Insuring Your Kids At School
Published on by Jo Fernandez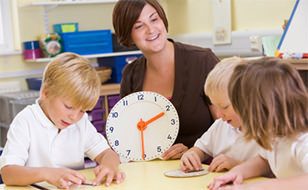 Where did the summer go? After the highs and lows of Poznan, occasional bursts of glorious sunshine and rocking music festivals the kids will shortly be returning to school!
We know this period is an incredibly busy and not to mention, expensive time for families with little ones. In fact it seems like mums and dads all over Ireland spend the whole of August getting their purses and wallets out for everything from new uniforms to pencil cases to PE kits.
We know it all adds up. That's why we're delighted to offer you top of the class school insurance for just €4.50 a year!
Our personal accident insurance is for children that are over three and younger than twenty years old and attending primary or secondary school. It covers them for:
Dental and medical costs following an accident.
All activities organised and run by the school, as well as journeys directly to and from school and home.
But that's not all. You can have even more piece of mind by protecting your child 24 hour a day for just €7.50 per year!
If you'd like to find out more about School Insurance, please give one of the Chill team a call on 1800 28 72 87 or visit the School Insurance product page.
Modified Date: