Do You Shop Around?
Now's the Time to Start
Published on by Sinead Greene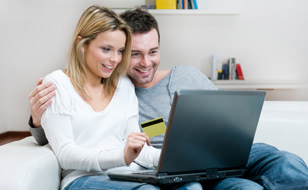 Is your car insurance coming up for renewal? If it is, you may want to start looking around for a better deal, rather then renewing straight away. In fact, research by the National Consumer Agency found that by shopping around for cover you can save up to €1,300 on car insurance.
Despite the recession and rise of the savvy shopper, the survey discovered that one in four consumers do not shop around for insurance. We think that's an absolutely staggering figure. If you don't do your homework and look around, you won't know just how much you could save or the additional benefits you could take advantage of. There's a very real chance you could miss out.
But where do you start your search? We know there are lots of insurance companies out there and finding the right one can be difficult, and not to mention time consuming. There's where we come in. Our team at Chill Insurance can help you get the best deal in only a couple of minutes. But there are many other great reasons to come and speak to an insurance broker like ourselves. In short, we help people save time and money, as well as offer them fantastic choice, and impartial expert advice.
One other thing. Did you know that when you call us looking for a great value quote that we compare 14 underwriters to get you the best deal? We know you must be busy, so just think how long it would take to contact that many insurers. A couple of hours? An afternoon? A whole day?
So what have you got to lose? If you're looking for car insurance or cover on any of our other products why not give us a call today on 1890 30 20 20. Our friendly team are waiting for your call.
Modified Date: