Do You Have Gadget Cover?
Protect Your Devices Now
Published on by Andrea Bland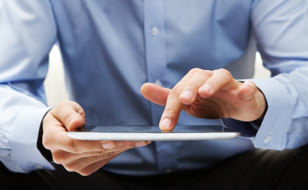 Did you wake up on Christmas Day to find a brand new gadget in your stocking? Whether you were lucky enough to receive an iPhone, tablet, laptop or smartphone, it's not too late to take out gadget insurance.
Approximately 6,000 smartphones are stolen in Ireland every year, whilst many are accidently damaged and with the latest gadgets worth a small fortune; it is not always easy to replace a lost, stolen or broken phone. For example, the cost to replace a brand new Samsung Galaxy S3 sim free would set you back €517* which is not exactly pocket money!
For the small fee of only €3.50 per month for essential level cover from Chill Insurance, you can be safe in the knowledge that if the worst happens to your gadgets, we will have you covered. Excess on our policies is from as little as €35 for smartphones; which is a small amount to pay considering the replacement cost of your phone.
We offer three levels of cover for iPhones, smartphones, tablets, and laptops at a price to suit your needs. Many people will often include gadgets under their home insurance, but in the event of a claim, your home insurance no claims bonus would be affected, and the excess will often outweigh the cost of the gadget, therefore resulting in a higher home premium at renewal time if you have made a claim.
If you are the proud owner of a shiny new gadget the best advice we can give you is to make sure you have it covered with gadget insurance from only €3.50 per month**. You can buy gadget insurance online in minutes, over the phone on 1890 26 25 55, or in one of our pop-up stores.
* Price correct as of 21/12/12 from phonesonline.ie.
** Based on Essential level insurance for smartphones. Prices may vary for iPhones, and tablets.
Modified Date: