Did You Know?
We'll Look After The Cents
Published on by Andrea Bland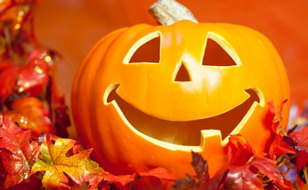 The nights are drawing in and the days are getting colder so it's a sure sign that Christmas is just around the corner! We all know the festive season can be expensive, especially if you have children or large families, and not forgetting we still have Halloween to come!
So we thought we'd help lighten the load when it comes to paying those essential bills like motor and home insurance with a few tricks and treats of our own! We love being able to save you money, after all it's better in your pocket than anyone else's!
Tricks and Treats to help you save!
Did you know that if you have an existing motor or home policy with Chill Insurance, we will happily give you generous discounts on a second policy if you are eligible? Don't forget to tell our sales agents that you have an existing policy with us when you call 1890 30 20 20 for your quote and see how much you can save.
The more policies you have, the more you could save. It's just our way of saying thanks for being a loyal customer.
If you have a second car in your house (such as a partner's car), or an experienced driver like a parent, let us know as their experience can help save you money. So next time you get a quote from us or your renewal is due, don't forget to check this out and ask our sales agents.
Make sure you are only paying for what you need. Check your policy whether it's for motor or home, and make sure you have the policy that suits you. You may be surprised how much you can save at renewal time by re-evaluating what you are paying for.
We search 14 insurers to get you the best deal. Not only does this save you money, but time as well! Double score! I bet you wish all your providers would do the leg work for you.
Ah go on… go on… go on… we just want to keep saving you money! When you take out a new motor policy with us, we will give you a €30 off voucher for your home insurance! You'll even get €30 off a new motor policy when you buy home insurance! Now that can't be too bad can it?
Never be afraid to ask! You don't ask; you don't get! Keep an eye out for special offers and goodies just for you as a loyal customer.
---
Remember, if you like what we do; tell others. If you don't; tell us! We will be only happy to help assist you with any queries on insurance, and we are really friendly to talk to as well!
Don't fancy calling us? Not a bother! Call in to one of our pop-up stores! We have friendly people there too!
By sticking with us, you are helping support Irish jobs. We are 100% Irish owned and committed to staying that way. So in turn, you are doing your bit for the Irish economy.
Modified Date: