Christmas Giveaway!
You Could Win Your Shopping
Published on by Fergal Lynch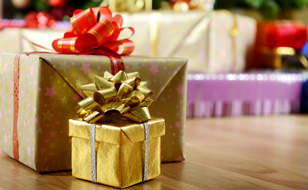 We all know Christmas can be an expensive time of year, between getting a turkey with all the trimmings to buying presents for the whole family. That's why we want to help lighten the load this December by paying for the entire contents of one lucky shopper's trolley!
The rules of our Christmas Giveaway are very simple. We'll be surprising someone when they are out shopping and paying for everything in their trolley. It doesn't matter what's in the trolley, we'll pick up the tab! Not only that, it'll all be aired on TV3's Ireland AM next week.
Starting from today the Chill Insurance Christmas Giveaway team will be visiting a shopping centre and our very own store manager Carl will be making someone's day. On Monday 3 December we'll be surprising another person with their shopping too.
We have announced the shopping centres we'll be visiting over the coming days, but the actual stores we're going to be outside will be announced each morning over on our Facebook page and Twitter account. I'm afraid it's a closely guarded secret until then.
If you're out shopping, make sure to keep your eyes peeled for the Christmas Giveaway team! From everyone here at Chill Insurance, we hope you have a wonderful Christmas and New Year.
Modified Date: