Chill Creates 50 New Jobs
New Positions Announced
Published on by Sinead Greene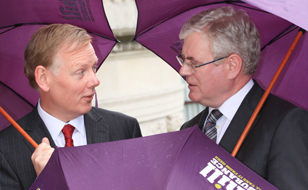 Chill Insurance are delighted to announce that we are creating 50 new jobs. This is in addition to the 100 jobs we announced in February 2011. From the initial 100 jobs created, we have already filled 67 of these and are well ahead of our target for growth and employment.
The new positions will be across a number of fields including finance, marketing, IT, sales and administration, and we are already recruiting for these positions.
Commenting on the further creation of new jobs at Chill Insurance in the wake of a recent jobs announcement, company Managing Director Padraig Lynch, commented:
Chill Insurance is at the cutting edge of the insurance market; providing high levels of service and expertise for consumers. We provide a convenient and value driven service for the Irish customer by allowing them access 14 different quotes from one location in a matter of minutes.
The significant increase in demand from Irish customers over the last 12 months has allowed Chill to continue to create new and exciting job opportunities for the Irish market. We strive to recruit and train the best in the country and offer a service to our customers in whom they have trust and confidence
Our special guest, Tánaiste Eamon Gilmore, who was present at the press conference, said
It is heartening to see a home-grown Irish company not just weathering these difficult times, but positively thriving.
What is good news for an Irish business like Chill, is good news for jobseekers, for the local economy, and for the national economy.
So if you are looking for challenging and rewarding role in the insurance industry apply for a role today with Chill Insurance.
Modified Date: