Car Insurance Competition
Are You the Lucky Winner?
Published on by Hassan Juma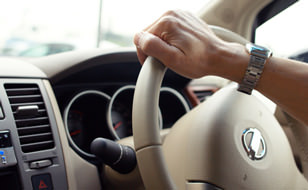 Earlier on this month we launched a competition on Twitter to celebrate St. Patrick's Day where one lucky person would win car insurance from us. All people had to do was Follow us on Twitter and re-tweet a simple message to be entered into the competition.
We had several hundred entries and we'd like to thank each and every one of you who took the time to enter the competition.
Drum roll please… we're delighted to announce that the winner is Sarah-Jayne Tobin. Congratulations! You have won car insurance up to a value of €500 from us for a whole year.
Don't worry if you didn't win our competition this time. You'll be pleased to hear that we have plenty of exciting competitions and giveaways planned on our blog, Twitter and Facebook throughout the year. If you want to be the first to know about our upcoming Chill Insurance competitions make sure you Like and Follow us now.
Well done Sarah-Jayne and thanks again to everyone else who entered the competition.
Modified Date: