Booked Your Holiday?
Best Value Holiday Destinations
Published on by Andrea Bland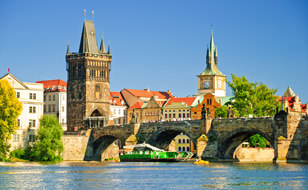 Have you booked your summer holiday yet? If you haven't, but are looking for a last minute getaway, then read on now!
We're passionate about helping you guys save as much of your hard earned money as possible, so we thought now would be the perfect moment to run through some of the best value holiday destinations in Europe. To help us come up with the list we took a look at the Post Office Worldwide Holiday Costs Barometer. It's a fantastic piece of research which discovers where your money will stretch that little bit further and takes into account the cost of a shopping basket of eight items including drinks, sunscreen, as well as a meal for two.
So without further ado, here's our list of great value European holiday destinations:
Bulgaria

If you're looking for fantastic value and somewhere a little bit different, then head east and book a trip to Bulgaria. With beautiful scenery, the stunning Black Sea and breath-taking mountains, it's well worth doing your homework and booking a visit.

Czech Republic

The Czech Republic has been a regular feature of the Barometer in recent years, so it's no surprise that it features on our list. The Czech Republic and in particular Prague, boasts amazing architecture, tasty cuisine and a fascinating past.

Hungary

Over the past five years prices in Hungary have shot up, but your money still goes much further in comparison to some other European destinations. With a rich history and some superb sights, we'd definitely recommend you book a trip.

Portugal

With sun kissed beaches, lots of old-fashioned character, as well as delicious food and drink it's understandable why so many people flock to Portugal each year. It really is a great place to go and explore.

Spain

This year Spain regained its crown as the best value holiday destination, with the cost of dining out dropping by a staggering 50% in the last five years. With virtually guaranteed sun, golden beaches and friendly locals, you can see why Spain is such a hit with tourists.
From planning the perfect getaway to finding the best travel apps, we like to take the weight off your feet, so you can sit back, relax, and focus on enjoying your holiday. If you're looking for great value travel insurance now, hit Get a Quote or give us a call on 1800 30 34 09.
Modified Date: