Blogging Our Way to Glory
Success at the Irish Blog Awards!
Published on by Fergal Lynch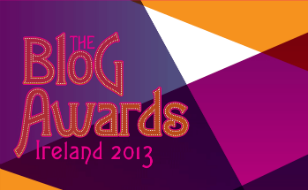 And the results are now in. The winner is...Chill Insurance! We're thrilled to have won Best Corporate Blog at the prestigious 2013 Blog Awards (think, the Oscars only for the blogosphere) which took place on Saturday night at the Osprey Hotel in Naas.
Our blog has been a big focus for us over the last 12 months and we're excited to have seen it grow in both frequency and popularity during this period. We were up against some really tough competition in Blacknight, Corplaw, Elverys Sports, Gaumina Digital and The Reluctant Speakers Club for the award, so naturally, we're over the moon to win first place!
We know searching for cover can sometimes be tricky, that's why the team here at Chill Insurance are on a never-ending mission to provide our readers with useful information and help make the search that little bit easier. We're proud that our approach is working and that we've managed to blog ourselves to glory.
Ben Cotton, Digital Marketing Manager said:
We're absolutely delighted to win the award. Our blog is a key component of our digital marketing strategy and it's very pleasing to be recognised on the national stage. We have a team of 15 people writing for us on a regular basis who offer a unique perspective, and they deserve a lot of credit for helping to transform our blog into the go to place for insurance information, tips and advice.
So remember, if you're looking for information about the wonderful world of insurance, head over to our blog for all the latest advice or you can ask us over on Facebook, Twitter or Google+ and find out for yourself why we're number one! Last, but by no means least, we'd like to thank YOU for stopping by and helping to make this blog such a success.
Modified Date: