Best Corporate Blog 2014
We Won At The 2014 Blog Awards Ireland
Published on by Simon O'Donovan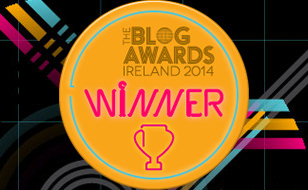 For a second successive year Chill Insurance came home with the best corporate blog from Blog Awards Ireland. Everyone here in Chill HQ would like to thank YOU for stopping by and helping to make this blog such a success.
This year we were nominated alongside some fantastic corporate blogs including www.dewarplumbers.ie/blog, www.flogastronomy.com, www.irishjobs.ie/careeradvice/, www.morganmckinley.ie/article and www.ncirl.ie/News-Events/Blog. With such esteemed fellow nominees it is really a privilege to win this award once again.
Fergal Lynch, head of marketing for Chill Insurance, when speaking about the victory said:
First and foremost we want to thank Blog Awards Ireland and those who voted for us this year. To win this award once was a major coup for us but to win it for a second year in a row, against such worthy nominees, is a fantastic achievement for the team. Our blog is designed to be informative and a resource for all our customers to use.
Choosing the best insurance cover to match your needs and budget can sometimes be more difficult that it needs to be. We see our blog as our chance to give you, the reader, the best advice, direction and tools possible so that you can make informed decisions on a range of insurance related issues. Our team work hard all year round to make sure we create the most informative but fun blogs that will help you get the information you need while staying entertained.
Make sure you check out and follow us on Facebook, Twitter or Google+ to keep up to date with the latest tips, advice and news from the Chill Insurance team.
Modified Date: