Be Prudent While You're a Student
Cover That's Top of the Class
Published on by Simon Keating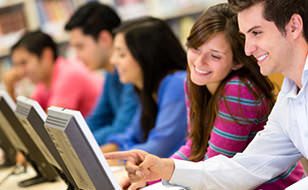 So it's that time of year again. The days are getting shorter, the weather is getting colder, and some of you will shortly be taking your first steps into (or maybe returning to) the world of student life. But what if something were to happen to your cherished car, laptop or smartphone? Have you considered taking out insurance?
With university lectures kicking off shortly we know you've probably got a lot on your plate, so to give you a helping hand, here's the types of cover you should take a look at:
Don't learn the hard way when it comes to contents

Contents insurance when renting can be very expensive and difficult to get for students. Why not see if your possessions can be placed on your family household insurance? Most home policies provide cover for items temporarily removed from the home and usually it'll work out cheaper than a getting a new policy.

Don't let your gadgets meet a grizzly end

Most students rely heavily on the use of their gadgets and gizmos. Studying is always easier when you've got your laptop beside you giving a helping hand. Imagine it decides to stop working or it becomes a victim of theft? How would you be able to finish those essays and assignments? Our friendly team are always there to help you with all you gadget queries. Also, you can get cover for your cherished smartphone or tablet for as little as *€5.99 per month.

Top of the class motor cover

We all know that students long to be independent, but many parents like to set their budding young scholars up with car insurance. At Chill Insurance we can do just that for you. Give us a call and we'll have them driving in no time at all.
Why not speak to a member of our team on 1890 30 20 20 to get advice on the right cover to keep you safe this semester?
*Price based on Chill Gadget Insurance Essential level of cover for a smartphone including damage and write off cover. Prices correct as of 09/09/13 and are valid for 30 days.
Modified Date: