Autumn Getaway Deals
Hotel Breaks In Ireland
Published on by Fergal Lynch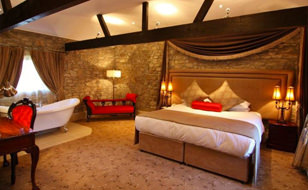 At Chill Insurance we like to reward our customers and we've got another treat in store for you this autumn. How would you like the chance to relax and unwind in some of the most picturesque locations around the country?
Chill Insurance has teamed up with Manor House Hotels to offer you choice of three fantastic Irish based hotel getaways. The only hard part you face now is choosing where to stay with your choice of exclusive one night hotel breaks in two of the most salubrious hotels in the country.
Each hotel is set in stunning locations and act as the perfect place to help you unwind this autumn. Whether it's a relaxing break in the idyllic countryside or a spa break we've got you covered.
The hotels we've lined up for this special offer include:
All the stays include a delicious full Irish breakfast and complimentary upgrade, subject to availability, exclusive to Chill Insurance customers
So why not take this chance to discover what Ireland has to offer this Autumn with this fantastic break away offer from Chill Insurance.
T&C's and packages vary depending on the hotel
The dates available vary between each hotel and are stated on the Manor House Hotels website.
Special offers are subject to availability.
Offer redeemable and stay up to the end of March 2015
Please note that the provision of this product or service does not require licensing, authorisation or registration with the Financial Regulator and, as a result, it is not covered by the Financial Regulator's requirements designed to protect consumers or by a statutory compensation scheme.
Modified Date: