Are You Ready for Winter?
Our Checklist for Your Home
Published on by Hassan Juma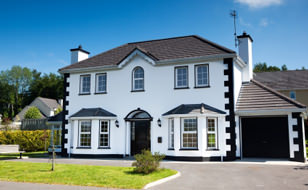 The outside temperature has dipped dramatically over the last few weeks, but is your home ready for the cold in the months ahead? Many properties feel nice and warm on the inside, but often there's heat escaping which could cause problems when the really cold weather hits.
At Chill Insurance, we don't just want to get our customers great value home insurance, we want to help them avoid having to claim in the first place. That's why we've written some tips that can prevent a winter weather disaster:
Is heat staying inside your home?

Unfortunately, if there's lots of heat escaping from your property it's going to cost you more money to keep it warm indoors. However, there's good news too. There are some pretty straightforward steps you can follow to ensure heat stays inside for as long as possible. We advise that you seal all gaps around doors and windows, insulate wall cavities, clear furniture or curtains from radiators and draw your curtains at night.

Where is the stopcock located?

A stopcock can turn the water on and off at a property and in fact, most houses have two. You'll normally be able to find one on your property boundary and the other inside your home, where the water supply enters your house. It's really important to know where the stopcock is! If the worst happens this winter you'll then be able to react quickly, turn-off the water and minimise any flooding.

Is the access to your attic clear?

This may sound slightly strange, but try to keep the access to your attic clear. Leaving it open means hot air can travel more easily from warm parts of your house up into the attic. Having lots of hot air reach your attic will then lessen the chance of any pipes freezing, or worse, bursting and damaging your place.

Have you insulated the pipes in your loft?

Insulation not only helps protect pipes from bursting, it can actually reduce your heating costs too. Attic insulation is relatively cheap to buy and you can make best use of it by placing insulation under and over all the pipes in your attic. We recommend having around 10 inches worth of insulation. This will help to keep your pipes warm and prevent them from freezing.

What condition is your chimney in?

Everyone loves sitting by a nice warm fire, especially if the temperature outside is freezing. But many people head into the cooler months completely unprepared with a chimney that's in poor condition. To avoid any chimney catastrophes this winter we recommend that you check it is free of any blockages. Bird and squirrel nests are particularly common, so you may want to get in touch with a professional chimney sweep.
From all the team here at Chill Insurance, we hope you have a wonderful, warm winter!
Modified Date: