We Have A Winner
Announcing The 151 Renault Mégane Winner
Published on by Andrea Bland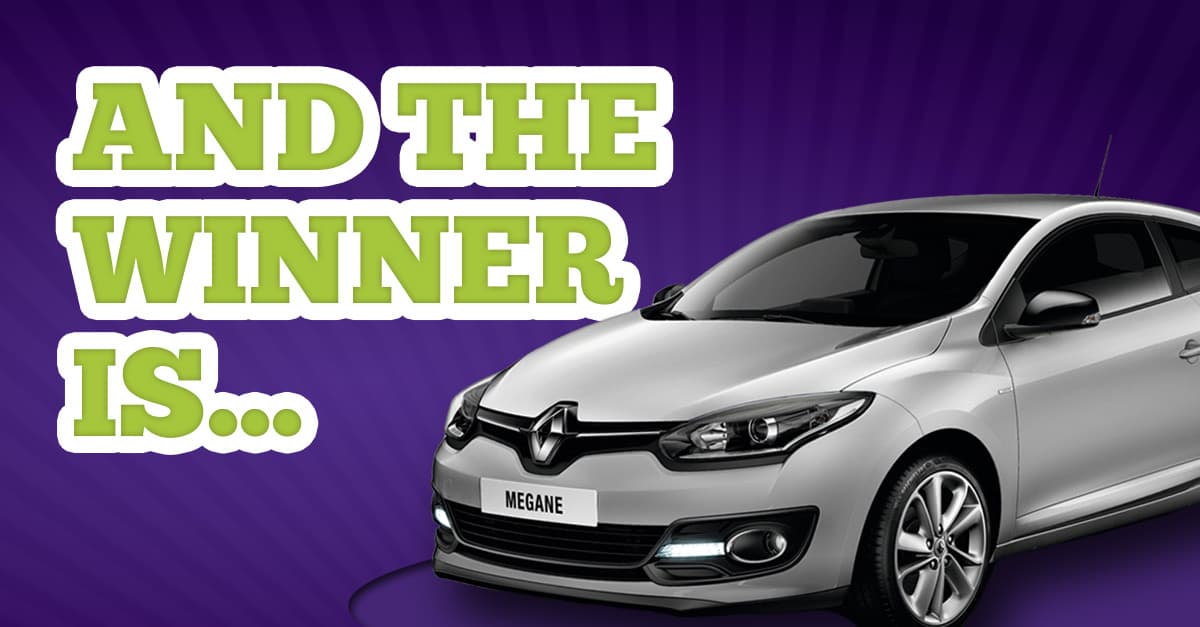 Back in October 2014, we partnered with Renault Ireland to launch a fantastic competition where one lucky person would have the opportunity to win a brand new 151 registered Renault Mégane.
Entering the competition was quick and easy as everyone who did a quote for our Home, Life or Car insurance products between October 1st and December 10th were automatically entered into the draw.
Suffice to say the competition had a huge amount of entries but as with all competitions, there can only be one winner.
Chill Insurance and Renault Ireland are thrilled to announce the winner is Ms Imelda Jordan from Kildare! Imelda will take receipt of her new Mégane in January from Joe Mallon Motors in Naas where she will be one of the first to hit the road in a new 151 registered car.
Not only does Imelda win the 151 Renault Mégane Expression but she is also driving away with one years free road tax courtesy of great people at Renault Ireland as well as one year's free car insurance from Chill Insurance.
From everyone at Chill Insurance we wish Imelda happy motoring and a big thank you to Renault Ireland for giving us such a fantastic prize to give away.
If you want to keep up to date with all the happenings with Chill Insurance there are a number of ways to make sure you don't miss out. You can like us on www.facebook.com/chillinsurance, follow us on www.twitter.com/chill_insurance or keep up to date with our latest blog from our award winning blog. You can also sign up for our monthly newsletter, by doing a quick quote for any of our product range, which is full of tips, giveaways, competitions, offers and much more.
Modified Date: