And The Winner Is...
The 152 Renault Kangoo Express Van Winner
Published on by Fergal Lynch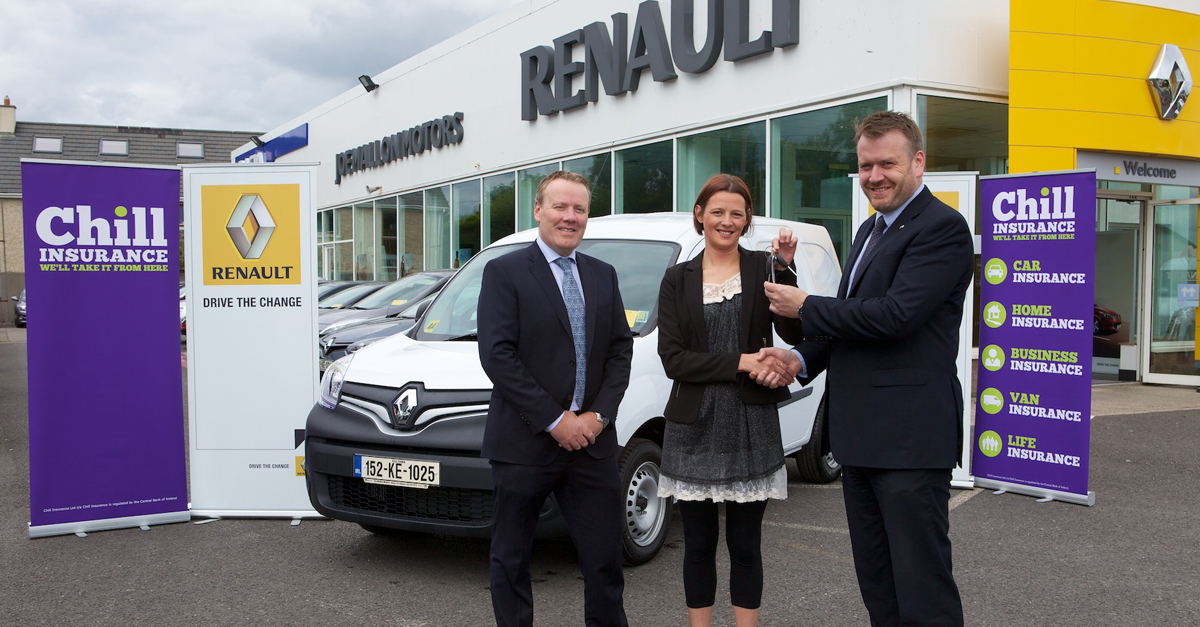 Back in March we teamed up with Renault Ireland to give all our customers the chance to win a brand new van. Yesterday, the lucky winner Gillian Togher headed down to collect her new 152 Renault Kangoo Express Van from Joe Mallon Renault in Nass . Gillian, who plans to use her new van to help out her father in his mechanic business, also won a year's free road tax and one year's free insurance up to the value of €500.
To enter our competition to win the van all Gillian had to do was do a quick quote for business or van insurance on our website. Everyone who did a business or van quote with us was entered into a draw and Gillian was picked at random from all our entrants.
Over the next few months we will be teaming up with Renault again to give away two brand new Renault Megane cars. The winners will be amongst the first few to get their hands on these new and stylish 152 cars. It will be a competition not to be missed so keep an eye on our website for details, which will be released very soon.
From everyone at Chill Insurance we want to congratulate Gillian and we wish her a happy driving experience in her new Renault Van.
For more information on the Renault Kangoo and the entire Renault Commercial Range, visit www.renault.ie
To check out how Chill Insurance can help you to get a great deal on your Business or Van Insurance, visit www.chill.ie
Modified Date: